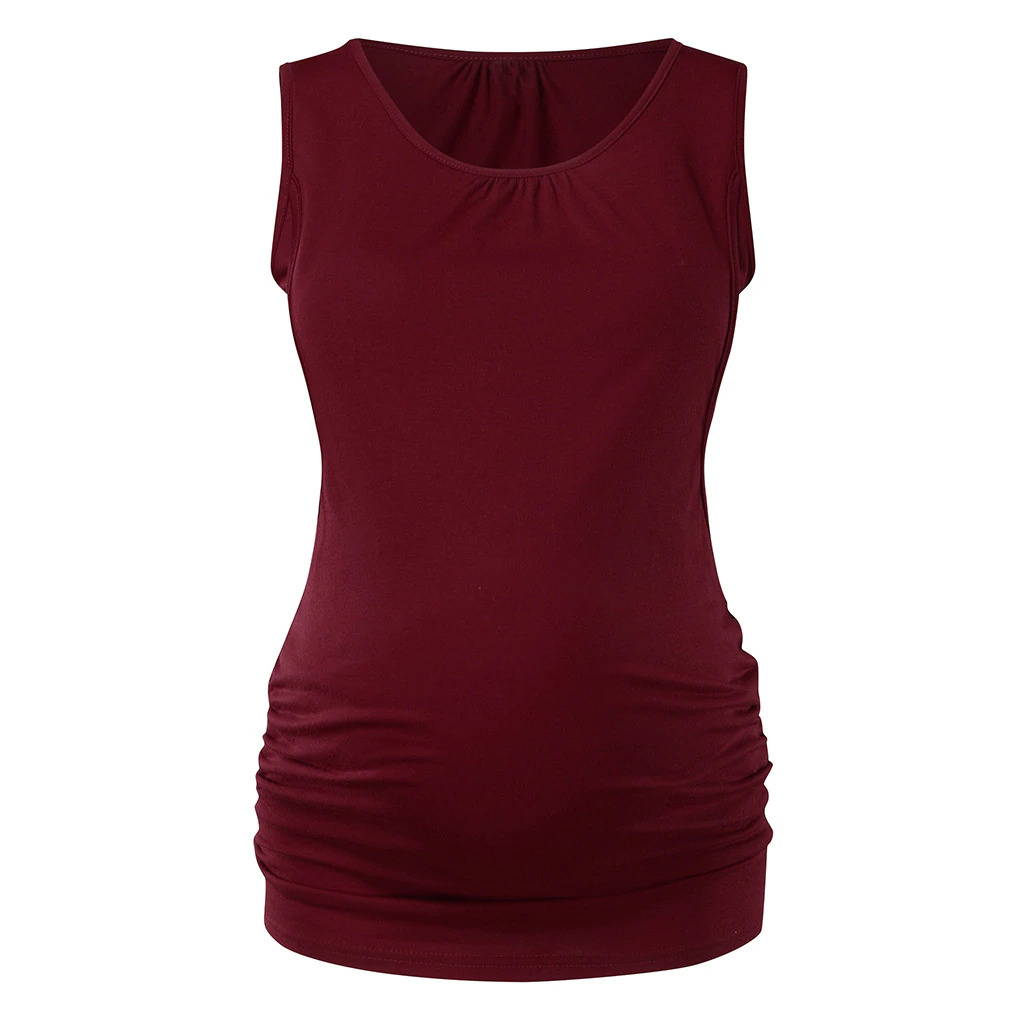 Nursing-Friendly- The unique double-layers design is perfect for breastfeeding your new born child


Multi-Purpose- Serves as a Nursing Top and Casual Shirt


Modern Design- Lightweight, sleeveless, and made of breathable fabric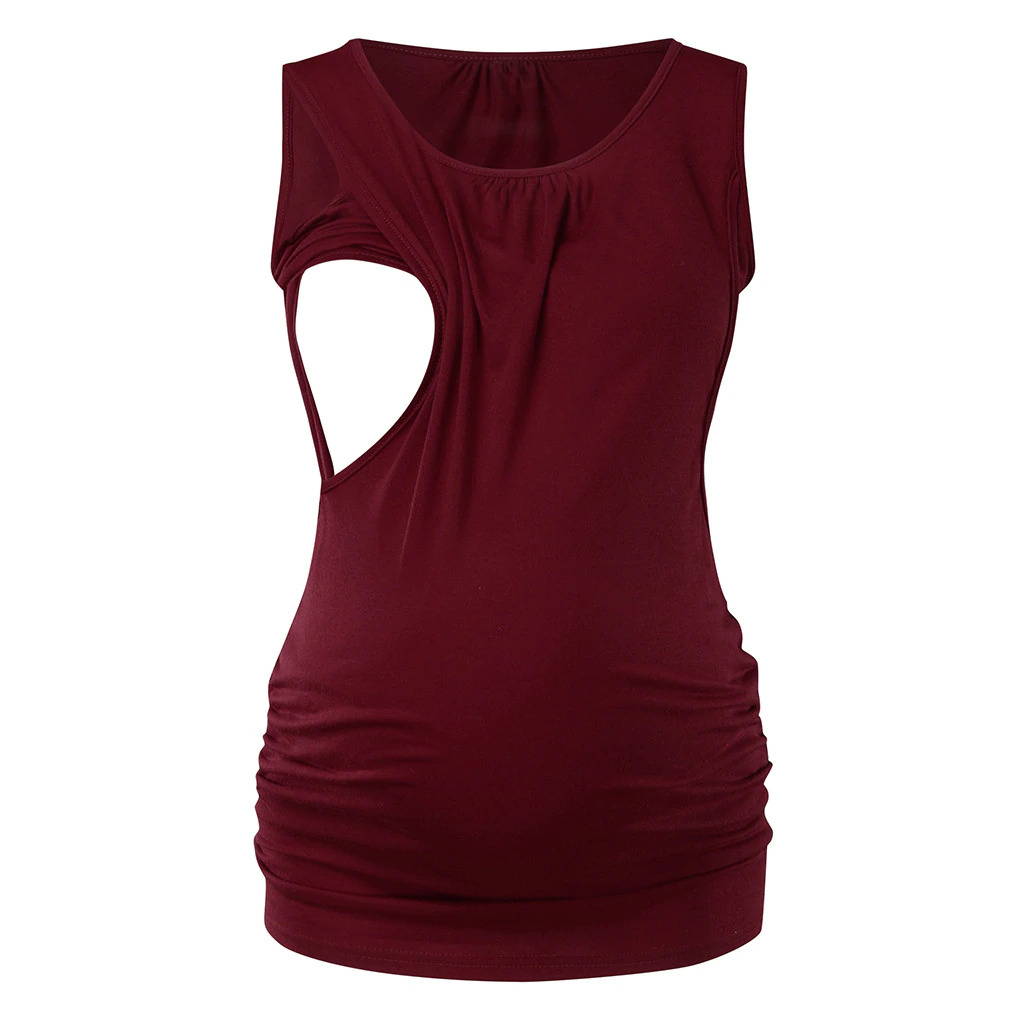 Durable- TheHyperelasticity material makes it suitable for every stage of pregnancy and postpartum

Comfortable- Soft fabric and loose for maximum comfort


Easy Feeding- Front access makes feeding comfortable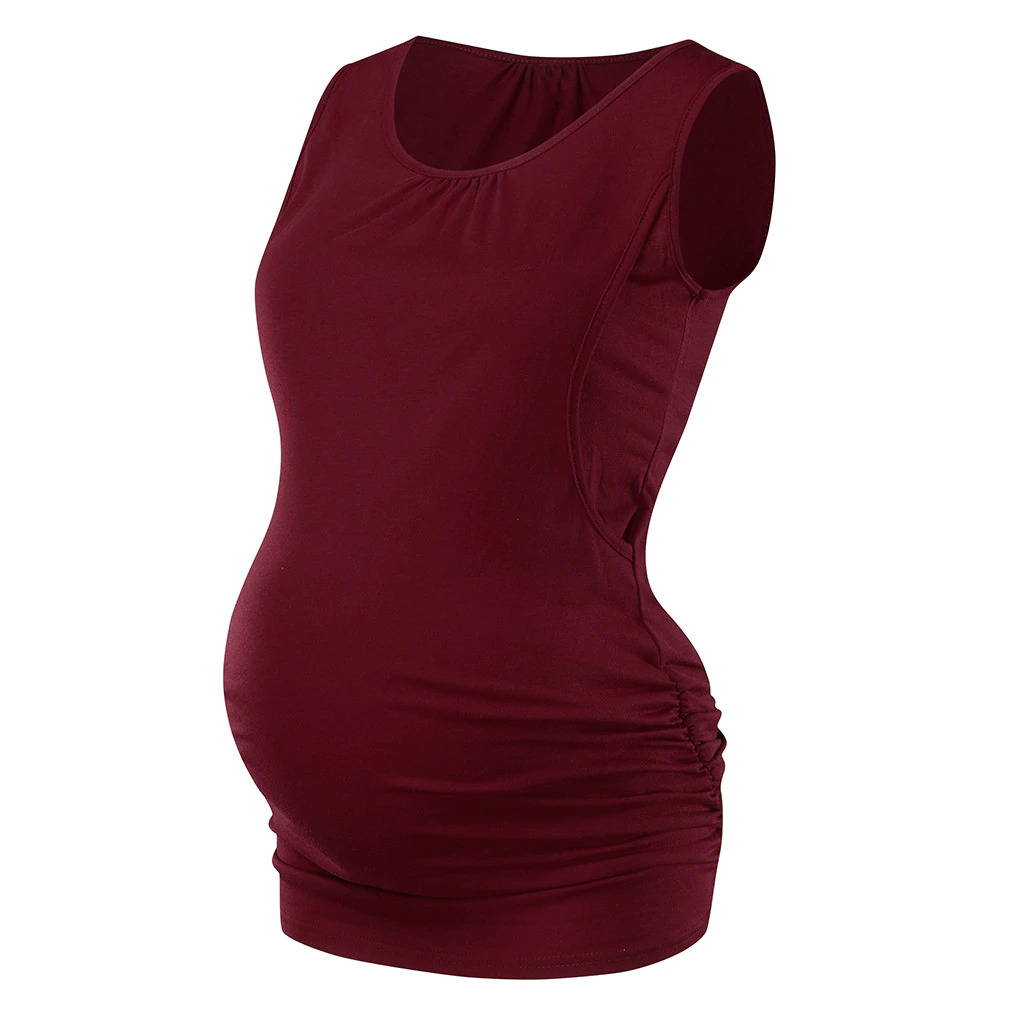 Stretchable- Offers enough space for the growing belly


User-Friendly- Easy to put ON take OFF

Color: Black, Blue, Grey, Wine Red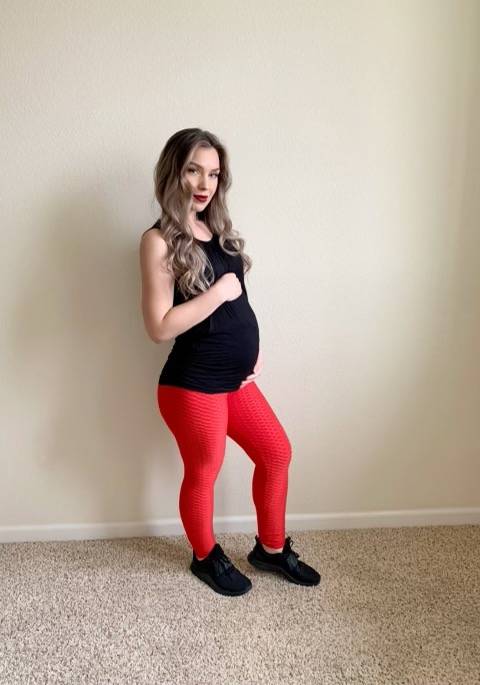 " I was so hesitant about buying these nursing tops after attempting multiple others and these are by far the best! The material is thin but comfortable. The washing instructions are easy. The top is very discreet when it comes to breastfeeding for your little one. I'm tempted to buy more! "
"Love this top! It's supper soft, super convenient for pumping & breastfeeding, loose fitting this comfy. Looks nice enough to wear to work. Just bought another color."

"This top is amazing. I bought a second one right away because I love it so much. I wore these two tops every time they were clean during my maternity leave and still choose them over other tops on weekends. The access for nursing is great and there isn't fabric falling in the baby's face. There's plenty of space to get your boob out unlike some other nursing tops. They're soft and they are loose enough to hide any leftover baby weight. "